Can an oil and gas company be part of a sustainable energy future?
Oil and gas will be an important part of the energy mix for decades to come. Statoil actively works to reduce climate emissions, put a price on carbon, and benefit societies around the world. We are determined to develop resources responsibly and create lasting value for communities. Our industry needs to be part of the solution. We aim to be recognised as the most carbon-efficient oil and gas producer, committed to creating lasting value for communities.
Statoil has captured and stored a total of 23 million tonnes of CO2 to date (accumulated, 2015).

0
wind power in deep waters
Statoil developed Hywind, the world's first full-scale floating wind turbine, which can withstand 19 metre waves. 
Statoil has set an ambitious target of reducing emissions per barrel by 10% by 2020.

Our approach to sustainability
We have developed six important promises for our community relations:
Energy Perspectives report
We publish our Energy Perspectives report each year to provide an analysis of long-term perspectives in the international energy market. It has become an important reference in international talks on energy and climate-change issues.
Energy Perspectives is published each year by a team of analysts at Statoil. The report is prepared independently of the company's strategic and commercial decisions and is intended to provide an analytical assessment of economic developments and long-term perspectives in the international energy market.
Four years ahead of schedule, we achieved the aim of reducing CO2 emissions on the Norwegian continental shelf up to 800,000 tonnes. We have therefore increased our target by 50% to 1.2 million tonnes by 2020. From 2020 to 2030 we have committed to reducing CO2 emissions by a further 2 million tonnes.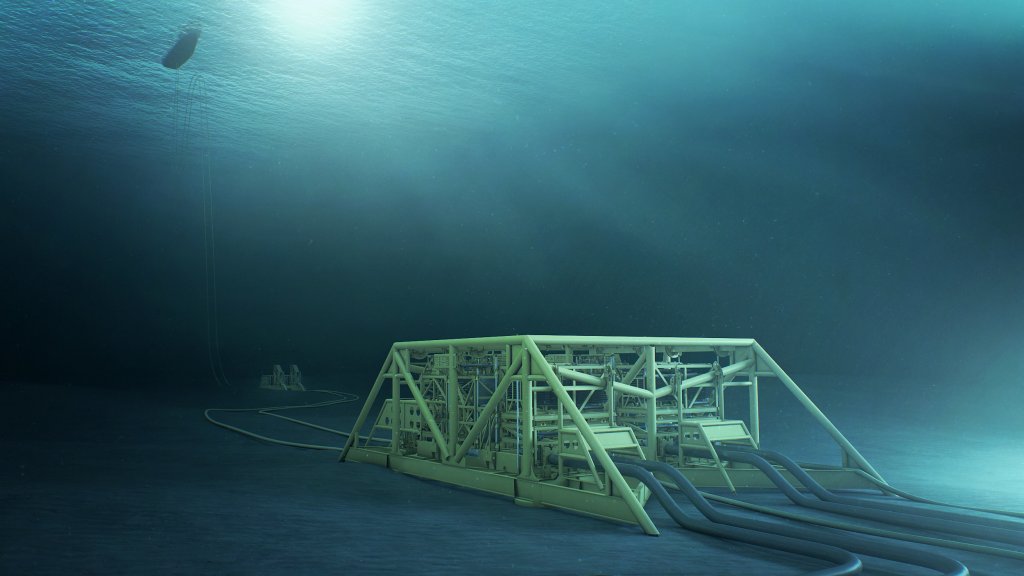 Even in a low-carbon world we will need oil and gas, because world energy demand is increasing significantly as the global population grows. Production from existing oil fields is declining by 6% a year, so new fields are needed just to replace current capacity. At the same time, we're investing in renewables and low-carbon technology. We are the world's most carbon-efficient oil producer—and we intend to keep it that way.
GAS
In a sustainable world, the world will need much more gas than today
Power generation should be switched from coal to gas
Gas helps intermittent renewables by being a base load supply
Gas with carbon capture (CCS) has a place in the long-term energy mix
OIL
Oil is vital for transport, for food production, for plastics and products we all use every single day
More oil must be found and produced to compensate for existing fields' declining production
The Norwegian continental shelf leads on carbon-efficient oil and gas production
TECHNOLOGY & INNOVATION
Cleaner gas: in the long run gas needs to be decarbonised as well
Energy efficient oil: much of our technology development is focused on energy efficiency, minimising emissions intensity, and subsea operations
Renewables: we have already made major investments in offshore wind farms in the UK that will supply over 600,000 homes
Statoil's ambition is to be recognised as the most carbon efficient oil and gas producer, creating lasting value for communities—and we are proud to have received the following recognitions and awards for our strong environmental, social and governance performance.
GGFR

The 2015 GGFR Excellence Awards: Recognising Excellence in Gas Flaring Reduction
For us, it is essential to involve local communities when we develop resources to make sure that the opportunities we create endure for generations.

In Statoil, we are committed to creating lasting value for communities. Responsible businesses ensure that natural resources bring benefits to society, and our experience from Norway provides a solid foundation.
We will continue to engage with communities affected by our activities to earn acceptance and legitimacy with people and governments, whether in Norway, Brazil, West and East Africa, North America or wherever we operate.
Our Human Rights policy sets out the principles for how we relate to our employees, contractors, suppliers, partners and communities affected by our business activities. We will avoid infringing on the human rights of others and endeavour to appropriately address adverse human rights impacts with which we are involved.
We will conduct our business consistently with the United Nations Guiding Principles on Business and Human Rights and the ten principles of the United Nations Global Compact. We respect all internationally recognised human rights, including those set out in the International Bill of Human Rights, the International Labour Organisation Declaration on Fundamental Principles and Rights at Work and applicable standards of international humanitarian law.

Modern Slavery Act transparency statement 
We are working continuously to embed human rights and implement adequate human rights due diligence processes into the way we conduct our business. The Statoil group recognises its responsibility to contribute to the global efforts to combat modern slavery. The Board of Directors of Statoil ASA and Statoil UK Ltd have reviewed and approved this statement.

Health, safety and security
We strive to be recognised as an industry leader in safety, and we believe that accidents and incidents related to people, environment and assets can be prevented. Our vision is zero harm.
We focus on preventing personal injuries and major accidents, and the goal of zero injuries has become part of how we think and work, with a strong focus on continuous improvement. The safety standards we have today build on experiences and incidents from the major operations and projects we have carried out over the last 40 years.
We are committed to creating lasting value for communities and we believe that we can only achieve it through working closely with our stakeholders and understanding their expectations. Sustainability challenges are often so complex and wide-reaching that several organisations are needed to solve them.
Our stakeholders are the many individuals and organisations affected by our role as energy provider, employer, business partner and participant in local development. We try to nurture lasting and constructive relationships with the various actors in our operating environment—both for their own sakes and our own commercial success.

We conduct active engagement and dialogue with governments, local communities, civil society and international organisations—as well as trade and industry associations.

Risk management and governance
Risk management is essential for avoiding incidents, ensuring compliance and creating value for our shareholders and society. Our risk management system enables us to identify risks to our business and act upon them. We apply a holistic approach to risk management, drawing on expertise in several areas and taking into account short and long-term perspectives.
We have designed a comprehensive framework to guide us in managing risks across the company as described in the Statoil Book. Our Board and Corporate Executive Committee oversee and govern the company, ensuring that we make the best strategic choices and manage performance.
Risk management, integrated environmental and social impact management and human rights due diligence are all part of how we work. We provide an overview of the risks and risk factors that could have material adverse or beneficial effects on our business in our annual and sustainability reports.
Statoil takes an active and industrial approach to sustainability. To us, sustainability is a business matter, where the need to remain highly competitive is combined with our efforts to accelerate the development of more carbon-efficient solutions. Being a trusted company with a long-term social licence to operate will enhance future business opportunities.

Our strategy brings sustainability to the heart of our decision making, and we aim to be recognised as the most carbon efficient oil and gas producer, creating lasting value for communities. We endeavour to base our sustainability reporting on the Global Reporting Initiative (GRI) guidelines and the United Nations Global Compact reporting requirements.  
Sustainability reporting is important for us to understand and manage our impact on the environment and society. The sustainability data tables provide an accessible overview of our sustainability performance; data on environmental impact, health and safety, workforce, ethics and anti-corruption, economic impact and human rights. Presented in easy to read tables, data from 2010 to 2016 is gathered (where available) from the current and past sustainability and annual reports.

Integrated impact assessments
Impact assessment is one of our main tools for addressing and managing environmental and social risks and impacts, and to ensure stakeholder engagement in our projects.
Our requirements for impact assessments are based on national requirements in the countries we operate and guidance as set out in international standards. The impact assessment process is an integral part of the overall risk management process in Statoil.
For more information and to read all our impact assessment reports, follow the link below.