If someone had told you back in 2014 that at some point the break-even price for the Johan Castberg project would fall below USD 35 per barrel, and that Statoil's portfolio as a whole would reach a break-even price of USD 27, would you have believed them?
As the saying goes, what goes up must come down, but in the years of galloping costs leading up to 2014, it was hard to imagine this happening. But something happened, and it happened fast.
"I remember back in 2013, when we had an oil price of around USD 112 per barrel, but negative cash flow. I well remember thinking that it couldn't continue," says Torger Rød, senior vice president for project development in Statoil.
In the winter of 2014, Statoil was among the first companies to warn that something had to be done, and fast. Little did we know how true this prophecy would turn out to be, as only a few months later the oil price took a nosedive. First from well above USD 110 per barrel in mid-2014 to below USD 50 at the beginning of 2015, then dipping below USD 30 for a short period in 2016. Since then, it has fluctuated between USD 45 and 55.

"Statoil deserves kudos for one thing in particular: they were one of the first to point out that there was an unhealthy cost structure in the industry, particularly within field development and drilling," says Ståle Kyllingstad, CEO of IKM.
In the past, Kyllingstad has been a vocal critic of Statoil and other oil majors, but in this case, he fully agrees that it was high time to intervene on escalating costs.
"First and foremost, this downturn has taught us that we are a normal industry and should therefore have a normal cost structure," he says, and draws a parallel to the car industry, which has been present in Norway for slightly longer than the oil industry.
"There is no reason for us to have a different cost structure from the car industry. The normalisation we are now seeing in working and pay conditions is absolutely necessary," he says. 
Dependent on the suppliers

The first stop along the way was STEP, Statoil Technical Efficiency Programme, which was Statoil's group-wide improvement programme. The programme focused on looking at the big picture instead of implementing many small ad hoc measures. Torger Rød explains.
"I'm so glad we introduced this efficiency programme and took a close look at our own organisation first and foremost: what we do, what do we have control over and then what do we do in the interface with the suppliers? Because we know that we don't do anything on our own," Rød says. The focus has been on simplification, standardisation and industrialisation.
It's probably extra satisfying for those who have contributed to this programme to see concrete figures and results, as there are plenty to choose from. One example Rød highlights is the Trestakk project.
"When the choice of concept (DG2) was presented to management, they were told to reduce costs by NOK 2 billion, which they thought would be difficult. But when they returned, they had managed to reduce costs by NOK 3 billion. And at the next crossroads, they had reduced costs by a further NOK 2 billion and had increased the recoverable reserves by 25 per cent. That was thanks to commitment and good cooperation internally in Statoil and with the industry."
Torger Rød continues to list events enthusiastically, talking of other projects, meetings or yards. But it all begs the question: why hasn't this been done before?
"I think you have to be at knifepoint, and I'm not sure what the outcome would have been with a higher oil price. At the same time, as I mentioned, this is not something that you do alone. There must be acknowledgement in the industry and among the stakeholders, suppliers and our own organisation must be involved and cooperating in order to succeed," he says.
ASKED QUESTIONS, SAVED NOK 400 MILLION

To save millions or even billions of Norwegian kroner, Statoil and the other operators have been completely dependent on suppliers and sub-contractors being willing do their part.
Nils Olav Solheim and Erik Langholm at Aker Solutions are two people who have noticed Statoil's increased focus on costs. They have presented specific challenges and suggestions to Statoil on how specific savings should be made, as opposed to making equal cuts across the board.
The need for profitability even when oil prices are low has made cost cuts an imperative and has fostered the motivation to succeed

Nils Olav Solheim, Aker Solutions

"The need for profitability even when oil prices are low has made cost cuts an imperative and has fostered the motivation to succeed," says Nils Olav Solheim.

He has been a project manager for Johan Castberg at Aker Solutions since 2013, a project where the profitability threshold has fallen from an oil price above USD 80 per barrel to the current USD 35. Solheim has many examples of how they have achieved this, and one of them is as simple as use of power.
On a production ship like Johan Castberg you need power for the actual production of oil and power for water injection, and this power is provided by two generators. Furthermore, there was a requirement that there had to be a back-up generator.

"But power generators cost NOK 400 million each, so the next question was whether water injection was necessary all the time? If one power generator fails, is it possible to manage without water injection for a while?" says Solheim.
The question was passed on to Statoil's reservoir engineers and the answer was yes, production could continue without water injection for a while, and without compromising oil production. This would allow time to repair the generator and eliminates the need for a back-up generator.
"The saving here was approximately NOK 400 million," Solheim says.

AN EXAMPLE OF COST-CUTTING ON JOHAN CASTBERG:
Fire protection cladding is used on oil installations to prevent the collapse of steel structures in the event of prolonged fires. Removing the combustible material (in this case, the oil) from the equation, means that the fire will burn for less time before it dies out on its own, rendering fire protection cladding unnnecessary. Designing the system so that combustible material (oil) is drained out of an area means that potentially long-lasting fires are prevented and there is no need for fire protection in this area.
On board Johan Castberg this approach resulted in a saving of NOK 150 million, and inspection of the steel structures is easier without fire protection cladding, resulting in a win-win situation in three important areas: reduced investment, easier inspection and maintenance and increased safety (shorter possible fire).
Favouring standard solutions
Castberg's namesake Sverdrup was never in real danger of being directly unprofitable, even with falling oil prices. However, it was clear that there was potential to do things better and more cheaply. When the Plan for Development and Operation (PDO) was submitted in 2015, the price was estimated to be NOK 123 billion (Investment estimate in nominal NOK based on the project exchange rate) for the first phase of the development. Today, the sum is down to NOK 92 billion. How do you save NOK 30 billion?
Every little bit counts and it was thanks to concerted efforts by Statoil, the suppliers and sub-contractors that such significant savings were achieved.
Erik Langholm, Aker Solutions' project manager for the processing platform on Johan Sverdrup, explains:
"The total savings are the result of targeted efforts in all the areas of activity. For engineering, it is all about two things: we have designed solutions that are functional, but at the same time cheaper to produce; and we have examined our own working methods and how we can work more efficiently," he says.
 "Firstly, it's about using a high level of expertise and taking enough time to go over everything. We have challenged Statoil regarding requirements and not least, the intention behind the requirements. And we have also asked our suppliers to provide the best standard solutions they have, and not always design special solutions in accordance with all our wishes," says Langholm.
While at Aker Solutions, Langholm has also worked on other major Statoil projects, such as Kristin and Åsgard B. He believes that today's situation has made the work for continuous improvement more tangible and necessary, and that we must dare to challenge each other.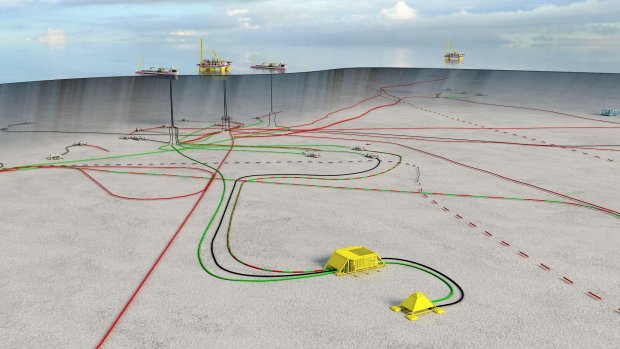 The Trestakk project
Photo: Statoil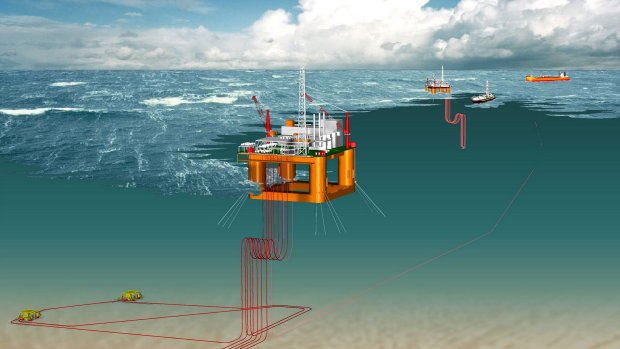 The Kristin platform
Photo: Even Edland, Statoil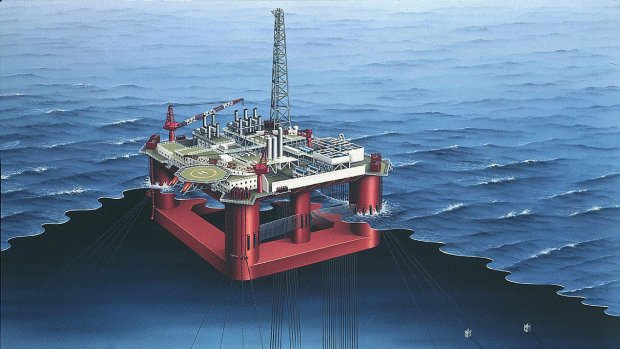 The Åsgard B platform
Photo: Kværner / Statoil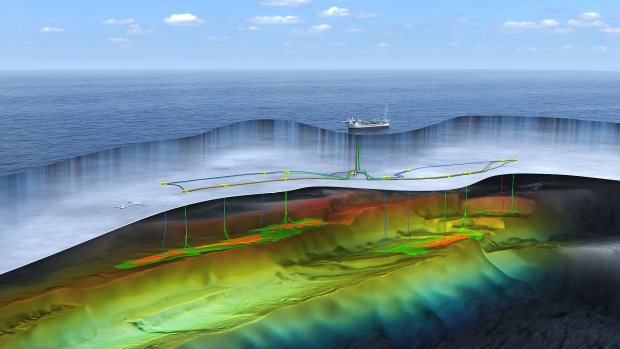 The Johan Castberg floating production vessel
Photo: Statoil Grafikk
The Trestakk project
Photo: Statoil
The Kristin platform
Photo: Even Edland, Statoil
The Åsgard B platform
Photo: Kværner / Statoil
The Johan Castberg floating production vessel
Photo: Statoil Grafikk
There is always something we can improve on—digitisation, simplification and innovation, but the most important thing is that no improvements must be made at the expense of safety.
Torger Rød, senior vice president project development, Statoil
Stop now?
Heavy cost-cutting measures are painful, and the suppliers and Statoil have seen that some have felt this pain more than others in recent years. Ståle Kyllingstad is in no doubt that the industry as a whole has benefitted from the normalisation of wages and working conditions, but believes that the pendulum has swung a little too far in the wrong direction again.
"We may have stretched things a little too far now, and the hope of doing things more cheaply is greater than the possibility of actually achieving it. But the situation will probably balance itself out," says Kyllingstad.
On the other hand, Langholm in Aker Solutions thinks there is still room for improvement.
"We feel the industry has the potential to go even further with implementation of changes, both by suppliers and operators. Although admittedly this is a very complicated matter. It concerns billions of Norwegian kroner and the safety of the environment and people, so I understand that in some cases you have to hurry slowly," he says.
Torger Rød agrees that there is still some way to go, but he is proud of what the organisation has achieved, while always maintaining a steady focus on safety, low carbon emissions and high value. He emphasises the importance of cooperation, understanding the big picture and avoiding sub-optimisation.  It is important not to forget our source of earnings, namely the reservoir.
"There is always something we can improve on—we can be better at digitisation, simplification and innovation, but the most important thing is that no improvements must be made at the expense of safety."
And even if the talks with the suppliers usually concern planning, numbers and budgets, there is one thing he emphasises, and that is that improvements must not be made at the expense of safety.
"We must make safety personal, and not just talk about numbers and statistics. And here cooperation is even more important. Ninety per cent of the work is carried out by our suppliers, and they are the ones at risk. What matters most is that the people who do the job make it safely home—everyone must make it safely home," Rød emphasises.
He adds: "That includes the people who build and the people who operate our facilities."