Turning natural resources into energy for people and progress for society
We use our competence and technology to provide energy to a growing population in a responsible manner. This guides us as we work towards a future where energy is affordable and sustainable for all.
Energising the lives of 170 million people every day
World's largest
offshore operator
We are a Norwegian-based energy company with operations in more than 30 countries.
Since 1972 we have explored, developed and produced oil and gas on the Norwegian continental shelf, where we are a leading operator. From the early nineties we have built a global business, with strongholds in Europe, Africa, North America and Brazil. We have developed a portfolio of new energy solutions, currently delivering wind power to 650,000 British households.

We create value through safe and efficient operations, innovative solutions and technology.
Statoil's competitiveness is founded on our values-based performance culture, with a strong commitment to transparency, cooperation and continuous operational improvement.


1972
Founded as Den norske stats oljeselskap a.s — the Norwegian State
Oil Company
Eldar Sætre
CEO since October 15, 2014
Our social media channels
Statoil is active on social media—and we'd be glad to interact with you and hear your views. Here are our handles for the social channels of your choosing:
Our values embody the spirit and energy of Statoil at its best. Our values are essential for us to succeed over time in a competitive business environment and are therefore at the core of our management system. They drive our performance, guide us in how we do business and work together with our external stakeholders, or when we are faced with an ethical dilemma.
The way we work is as important as the goals we achieve. We believe that competitive returns for our shareholders are best achieved through a values-based performance culture, stringent ethical requirements and a code of conduct that promotes personal integrity. We set absolute requirements for health, safety and the environment (HSE). We aim to meet the demand for energy that is necessary for further economic and social development, while showing consideration for the environment and making an active effort to fight global climate change.
In just forty years, our company has grown to become the number one offshore operator in the world and the second largest supplier of natural gas to the European market. Now we have set ourselves an even bigger task: shaping the future of energy.

While some oil and gas companies are content with doing what they've always done to help power the world, at Statoil, we know there's always a better way. A more innovative way. A more sustainable way. Because we see things differently.  Our commitment to lowering emissions is just part of our goal of becoming the world's most carbon-efficient oil & gas producer.
Our passion is what keeps us going even further, by never just settling for solutions that work, but to keep looking for solutions that work even better.
Can an oil and gas company be part of a sustainable energy future? We are working actively to reduce climate emissions, put a price on carbon, and benefit societies around the world. We are determined to develop resources responsibly and create lasting value for communities. Our industry needs to be part of the solution. We aim to be recognised as the most carbon-efficient oil and gas producer, committed to creating lasting value for communities.
Statoil has grown up along with the emergence of the Norwegian oil and gas industry, dating back to the late 1960s. Today, the company is one of the world's largest suppliers of oil and gas.
In 1972 the Norwegian State Oil Company, Statoil, was formed, and two years later the Statfjord field was discovered in the North Sea. In 1979, the Statfjord field commenced production, and in 1981 Statoil was the first Norwegian company to be given operator responsibility for a field, at Gullfaks in the North Sea.

We grew substantially in the 1980s through the development of large fields on the NCS (Statfjord, Gullfaks, Oseberg, Troll and others). We also became a major player in the European gas market by securing large sales contracts for the development and operation of gas transport systems and terminals. During the same decade, we were involved in manufacturing and marketing in Scandinavia and established a comprehensive network of service stations. 

Since 2000, our business has grown as a result of substantial investments on the NCS and internationally. In 2001, Statoil was listed on the Oslo and New York Stock Exchanges—beginning a new era in the group's history. We expanded into Algeria, Azerbaijan, the Gulf of Mexico, Nigeria and Angola, among others. 

Our ability to fully realise the potential of the NCS was strengthened through the merger with Hydro's oil and gas division on 1 October 2007, making us the world's largest offshore operator. After the merger we became a partner in Brazil's Peregrino field, and later operator. We delivered the world's longest multiphase pipelines on the Ormen Lange and Snøhvit gas fields, and the giant Ormen Lange development project was completed.

In recent years, we have utilised our expertise to design and manage operations in various environments in order to grow our upstream activities outside our traditional area of offshore production. This includes the development of heavy oil and shale gas projects. 
Statoil has been one of the most important players in the Norwegian oil industry, and has contributed strongly to make Norway into a modern industrial nation. Today, Norway is one of the world's most productive petroleum provinces and a test lab for technology development.

In 2010, we carried out an initial public offering of Statoil Fuel & Retail ASA on the Oslo stock exchange (Oslo Børs), partially divesting and reducing our interest in the business relating to service stations. In 2012, we sold all of our remaining shares in Statoil Fuel & Retail ASA.

We are participating in projects that focus on other forms of energy, such as offshore wind and carbon capture and storage, in anticipation of the need to expand energy production, strengthen energy security and combat adverse climate change.
Discover more about our history on Faceboook. 
We're pleased to give our support to talented young people in sport, culture and education, helping them to become the Heroes of Tomorrow.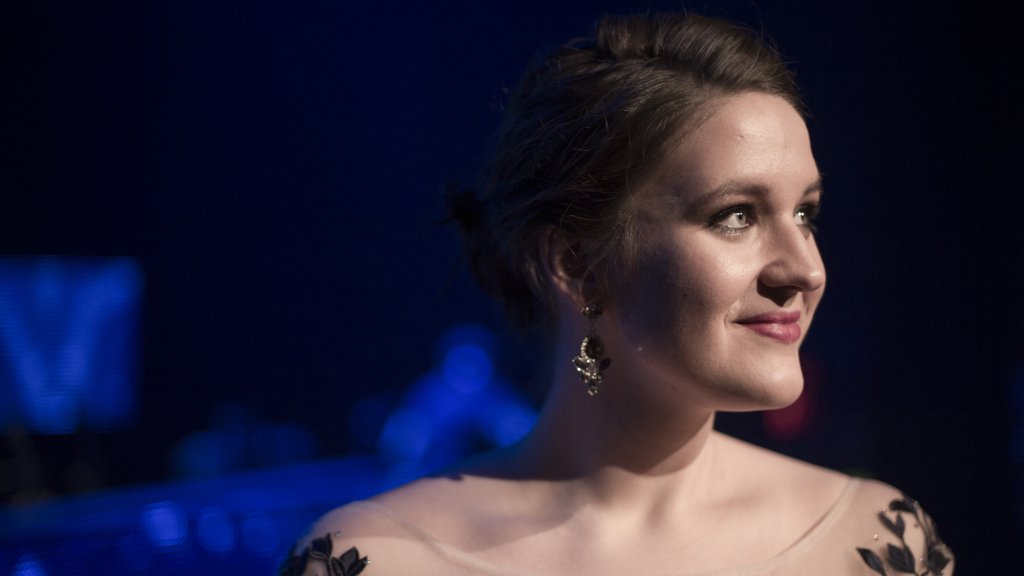 Our success is down to individuals with the ability and desire to think outside the box. Individuals who strive to make the impossible possible. Individuals with the skills and determination to achieve remarkable results.
It is individuals like these who hold the key to a successful future—not just for our company, but for society as a whole. We like to call them Heroes of Tomorrow.
Heroes who inspire us and bring us together, such as high achievers in the fields of sports and culture. However, because our world is facing major challenges, we also need highly skilled professionals to help us progress in the future. Our goal is to inspire talented individuals to strive for future success.
Sponsorships give us the opportunity to contribute to local communities and we have therefore chosen to support talent development through our Heroes of Tomorrow programme designed to inspire talented individuals to strive for future success in sport, culture and education. For everyone's benefit and enjoyment.
Follow Morgensdagens Helter on Facebook or find out more about our campaigns by clicking the buttons below (Norwegian language only).
To learn more about Statoil sponsorships, please follow the link to the sponsorship application below. 
*All figures from Annual report unless otherwise stated