Statoil is an international energy company present in more than 30 countries around the world, including several of the world's most important oil and gas provinces. We operate in North and South America, Africa, Asia, Europe and Oceania—as well as Norway.
Our international oil and gas production has increased sevenfold since the year 2000, with a strong portfolio of assets outside Norway. We're focusing on potential offshore clusters in Brazil, Angola, Tanzania, East Coast Canada and the US Gulf of Mexico, and we have a diverse portfolio of onshore shale resources in North America. We are taking part in the evolution in gas markets in Europe and we are opening new renewable energy opportunities in several international wind farm projects.  

0
COMMITTED COLLEAGUES WORLDWIDE
0
MBOE/D
OUR ANNUAL GLOBAL EQUITY PRODUCTION IN 2015
NOK
0
BILLION
OUR TOTAL GLOBAL REVENUES, 2015
Spotlight on countries we operate in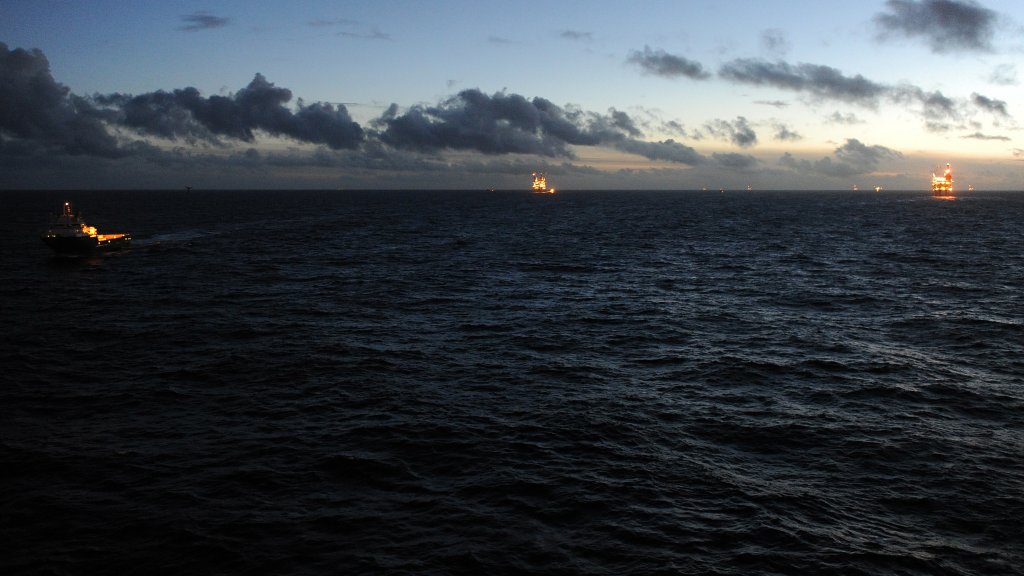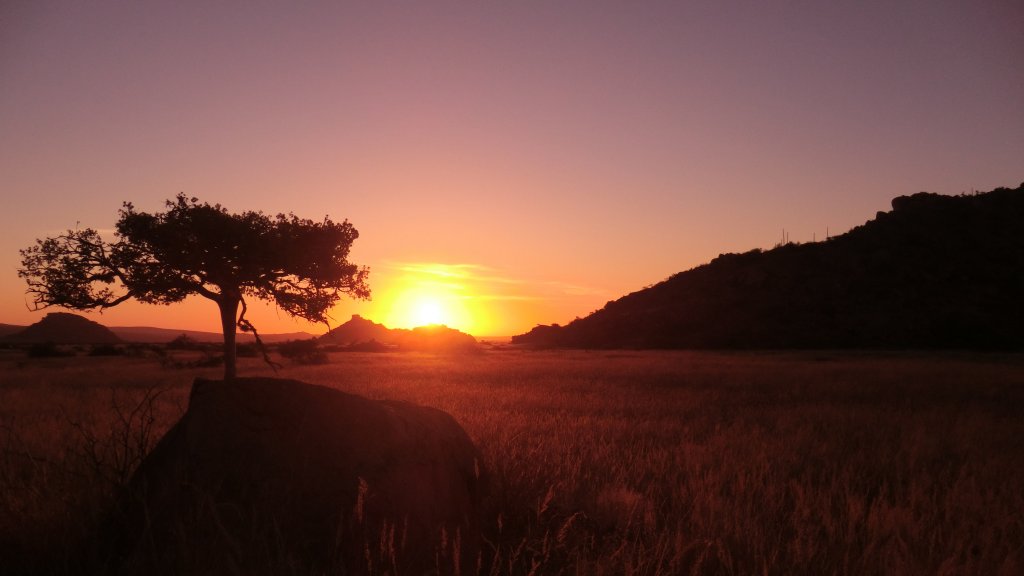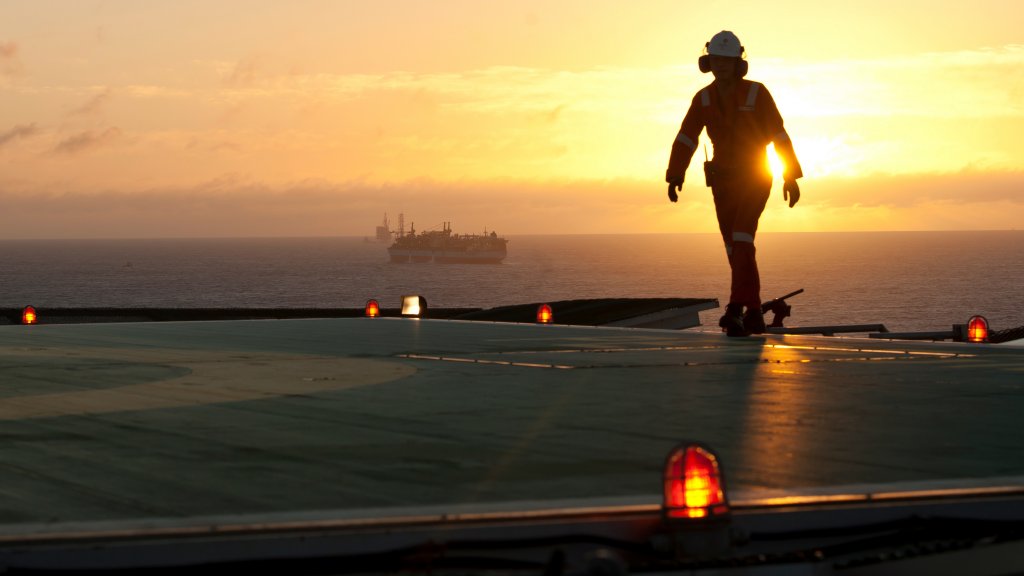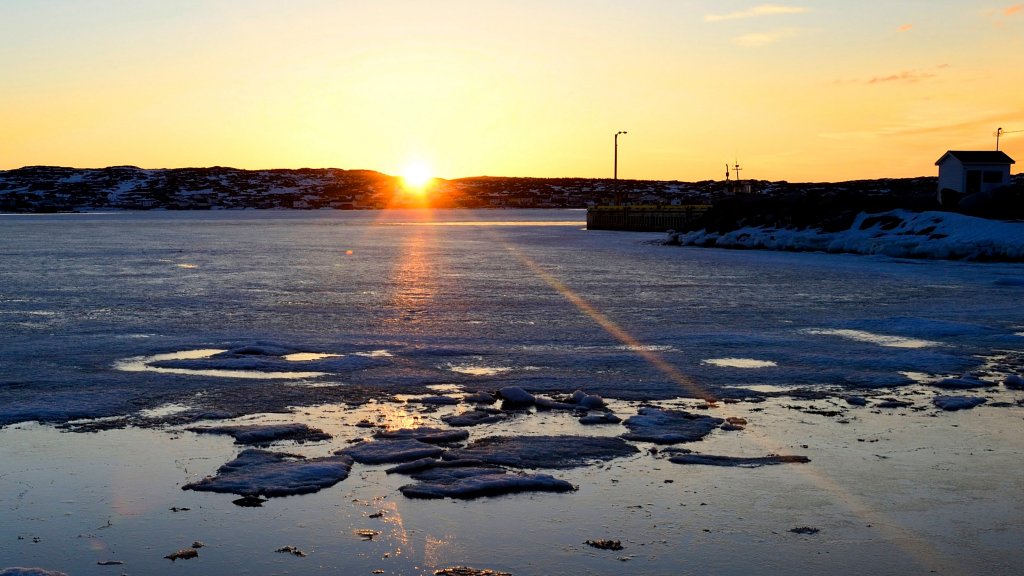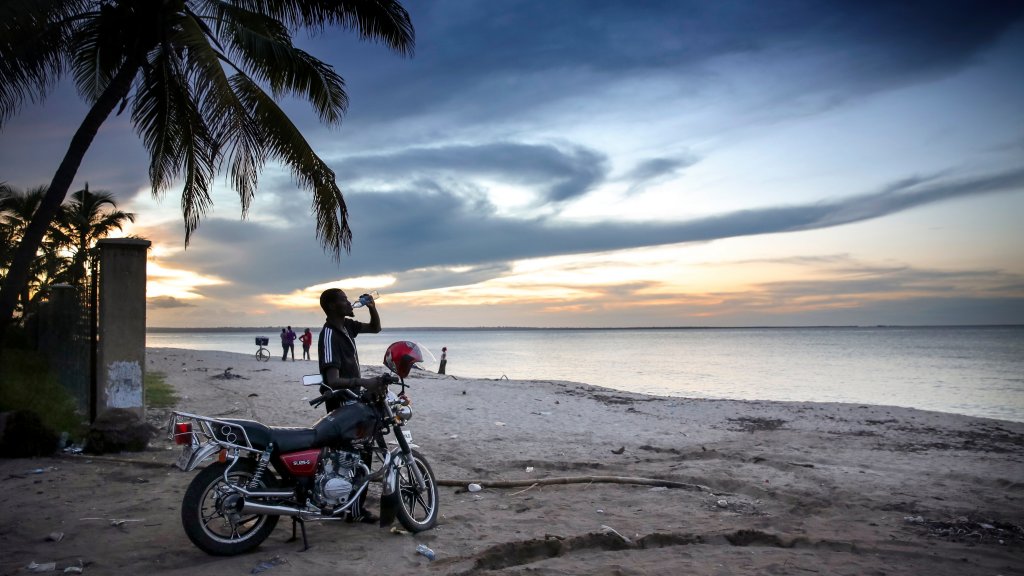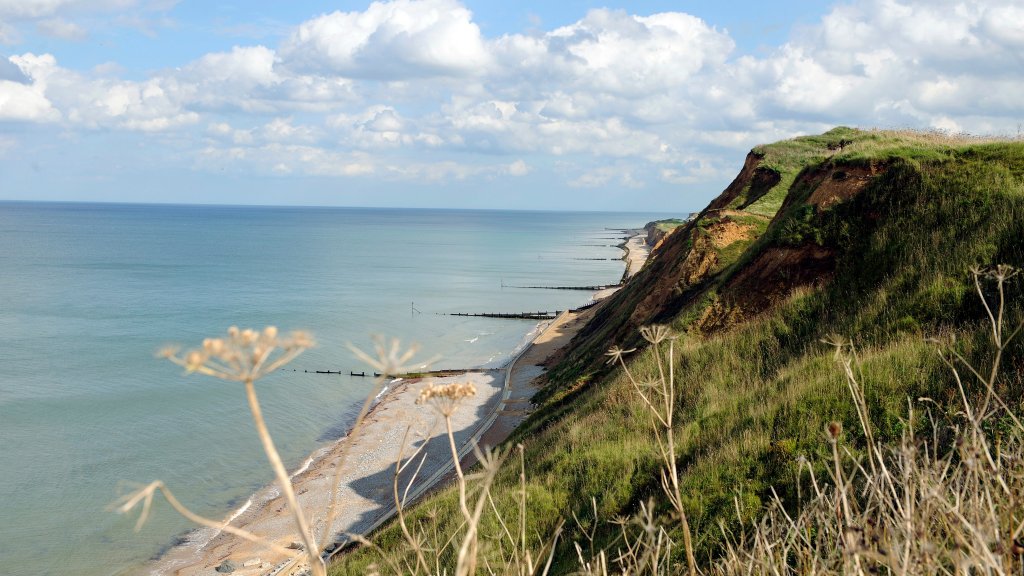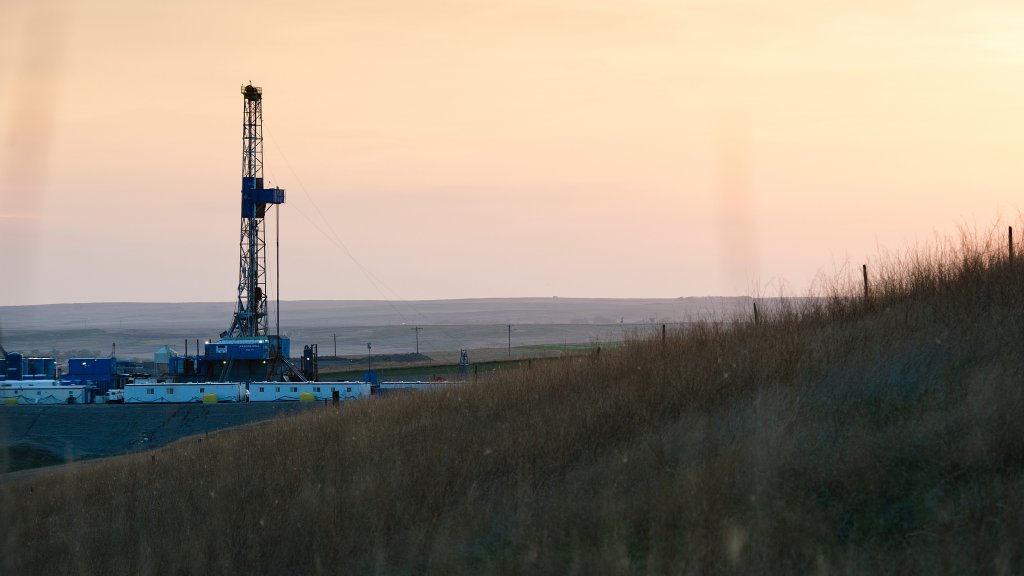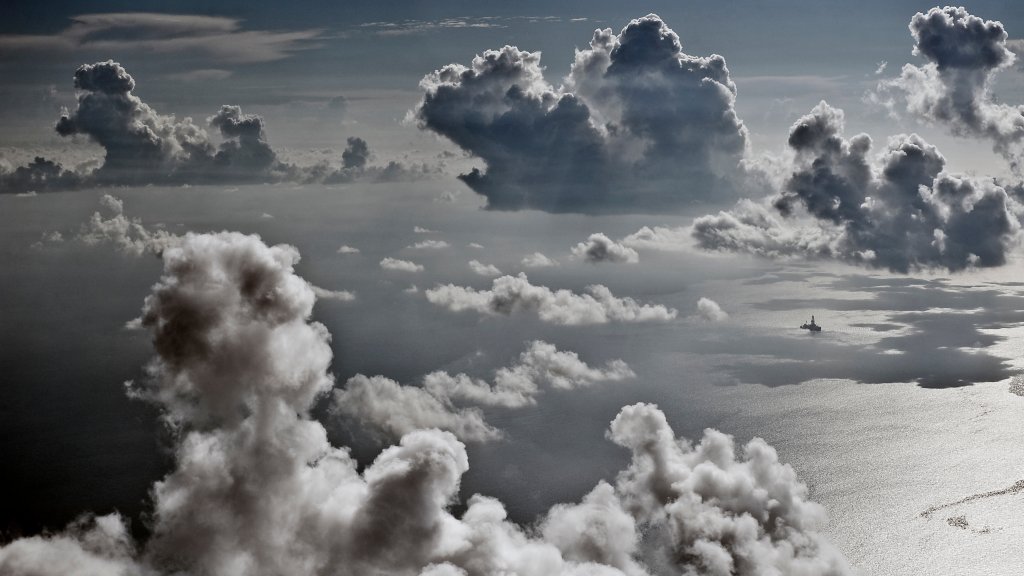 In Statoil we have developed a 'can-do' attitude based on decades of experience from working in one of the harshest, most inhospitable climates on earth, the Norwegian continental shelf. What began as a Norwegian oil adventure has become a global story. 
Our exploration in emerging markets is often a continuation of innovation and best-practice first developed in the North Sea. As our company has expanded across the globe, our culture and way of working has travelled too. Passion, openness, partnership, persistence: we like to think it's in our DNA.
Since start-up in the early 1990s, our international operations have grown considerably and currently account for almost one third of our total production. We are currently engaged in many projects worldwide—in America, Asia, Australia and Africa—and operate in more than 30 countries. In cooperation with our partners, we draw upon our valuable experience from the Norwegian continental shelf to develop other countries' natural resources in a profitable, responsible and sustainable manner. 
The Norwegian continental shelf (NCS) is the backbone of our operations and rich in opportunities, and we intend to utilise its full potential. We have 42 Statoil-operated assets in the North Sea, the Norwegian Sea and the Barents Sea, and we also operate a significant number of exploration licences.
We are now marking 50 years of oil and gas production in Norway, and yet we are only halfway. Although the oil industry is experiencing challenging times, we have never had a larger portfolio of projects than today. With major projects like Johan Sverdrup, Aasta Hansteen and Gina Krog in the pipeline, we have great ambitions for the Norwegian continental shelf, and activity will remain high for many decades to come. 

We believe that it is possible to maintain profitable and sustainable production at the current level on the Norwegian shelf until 2030, and beyond. Through increased recovery and life extension for fields, we will be well positioned for at least another 40 years on the NCS.
come from the oil and gas industry (2015)
0
OF RECOVERABLE RESERVES
are yet to be produced on the Norwegian Continental Shelf
Our platforms make us Norway's largest hotelier.
We are present in several of the most important oil and gas provinces in the world and international exploration and production will account for most of our future production growth.
We are actively seeking international opportunities to apply our expertise in offshore and deep water development projects, and are making major efforts to make the transition from a mainly Norwegian offshore player to a world-class international operator.
In 2015 we were engaged in production in 12 countries: Algeria, Angola, Azerbaijan, Brazil, Canada, Libya, Nigeria, Norway, Russia, the UK, the US, and Venezuela. Production outside Norway accounted for some 39% of our total equity production of oil and gas in 2015. 
Our main development projects are in Algeria, Angola, Azerbaijan, Brazil, Canada, Ireland, Norway, the UK and the US. As of December 31, 2015, we had exploration licences in Angola, Australia, Brazil, Canada, Colombia, Greenland, Indonesia, Libya, Mozambique, Myanmar, Nicaragua, Norway, Russia, South Africa, Suriname, Tanzania, the UK, USA, and New Zealand.
For us, it is essential to involve local communities when we develop resources to make sure that the opportunities we create endure for generations. In Statoil, we are committed to creating lasting value for communities. Responsible businesses ensure that natural resources bring benefits to society, and our experience from Norway provides a solid foundation.
Nevertheless, we recognise that no two markets are the same, and we take a flexible approach to creating long-term growth and lasting value, whether we are operating in Brazil, West and East Africa, or North America. 
We recognise that only through collaboration with local communities can we achieve success and that we have a responsibility to create lasting value in the places we work. We aim to build long-term relationships, based on trust, with communities. 
These relationships are built on four key pillars:
Revenue – We contribute to local economic development through the taxes and other contributions we pay to governments and the services and goods we pay to suppliers 
Competencies – We contribute to the development of local communities through community investments, largely focusing on building local capacity and supporting science, technology, engineering, and mathematics education
Infrastructure – We invest in local infrastructure development, such as in East Africa
Jobs – We aim to recruit locally and provide attractive training opportunities that build local capacity and skills.
At Statoil, we believe the best way to earn trust is through openness and transparency. That's why we always open to new ideas, wherever we go for work. Like any good neighbour would.
Angola is the second-largest oil producer in Africa with nine billion barrels of proven crude reserves. It is an important market for us, second only to Norway in production terms.
Angola is the second-largest oil producer in Africa with nine billion barrels of proven crude reserves, and we have been working in the country since 1991 as an operating partner, supporting Angola's developing offshore oil and gas industry with people and technology. Currently, the Angolan continental shelf is the largest contributor to our production outside Norway.
But Angola is not only a key market for today—we believe that it will be an essential market for our international growth in the years to come, thanks to significant untapped fields. We have recognised proven reserves of 364 million boe in 31 fields in western and northern Africa, 26 of which are in Angola. 
At the same time, we are proud of being a proactive force for growth in the communities where we operate. We are responsible neighbours and want to go beyond business transactions and put purpose in what we do. In Angola, we focus on activities ranging from education and capacity building to human rights and community development.   
Current average daily equity production b.o.e./day: 206,000 (forecast 2016) 
Recognised proven reserves of 364 million b.o.e. in west and north Africa
Angola is our second largest production market worldwide
We are one of the largest oil producers in Brazil, operating the Peregrino field in the Campos Basin. And with the capacity to produce 100,000 barrels per day, Peregrino is our largest operated heavy-oil field outside Norway.
The start of production in April 2011 was an important milestone for us, demonstrating our ability to execute large-scale projects and extract heavy oil.
In addition to Peregrino, our portfolio includes exploration acreage in mature basins such as Campos and Espírito Santo, as well as frontier acreage such as the Jequitinhonha Basin. The majority of our licences relate to deep-water areas, some of which run more than 2,900 metres deep.
Recovering the heavy oils of these fields requires techniques that we have developed in the Grane heavy-oil field in the North Sea. By applying technologies such as produced water injection, horizontal wells and flow assurance, we have been able to practically double the initial estimated recovery rates.
We are committed to developing local expertise for the industry and actively participate in projects which seek to promote technological innovation and development in Brazil. The Research Centre Rio (RCR) is responsible for developing expertise and promoting technology, while the Statoil Education Programme is a series of initiatives which channel company resources, some directly and some in partnership with government, to develop research and expertise in the country.
Up to
0
boe/d
daily production
0
million barrels in reserves
0
METRES below the seabed
The resources are in rocks 2.3km below the seabed

Since emerging in eastern Canada in 1996, we have pursued significant exploration, production and development activities towards establishing operatorship in the area.
In 2013, offshore Newfoundland became a core exploration area in Statoil's global portfolio with the discovery of Bay du Nord, located in the Flemish Pass Basin, where Statoil has made five discoveries.

The light crude oil play, Bay du Nord, is estimated to hold more than 300 million barrels of oil. Statoil also has discoveries on the Mizzen, Harpoon and Baccalieu which could provide recoverable resources in the area.
Statoil is operator of four Significant Discovery Licences (SDLs) and eleven Exploration Licences (ELs) covering a total area of over 24,000 km2. These licenses provide further growth opportunities near our discoveries in the Flemish Pass Basin. Statoil is also a partner in two ELs and 31 SDLs  near existing infrastructure in the Jeanne d'Arc Basin, as well as more frontier opportunities, including the Flemish Pass
In November 2015, together with our partners, we were the successful bidders for two licences offshore Nova Scotia.
In addition to our extensive exploration activities, we are partner in the Hibernia and Terra Nova fields, as well as partner in the Exxon-operated Hebron field development, where we have an 9% interest. First oil at Hebron is expected in 2017.
Current average daily equity production approximately boe/day: 12,000
Upwards of 300 million barrels recoverable oil in Bay du Nord
Canada has the third largest proven crude oil reserves globally.
Statoil has been in Tanzania since 2007 when we signed a Production Sharing Agreement (PSA) for Block 2 with Tanzania Petroleum Development Corporation (TPDC). Statoil Tanzania is the operator with 65% working interest while ExxonMobil is partner with a 35% working interest.
Since the start of the exploration programme in 2012, we have drilled 13 wells and made eight discoveries. The wells were drilled in water depths of approximately 2,400—2,600 meters in a frontier area where no wells had been drilled prior to 2010. One of Statoil's high impact discoveries in Tanzania, Piri-1, was the second largest gas discovery in the world in 2014 bringing in 2—3 trillion Tcf of natural gas in place. For comparison, 1 Tcf = 180 million barrels of oil equivalent.
The gas discoveries hold the potential to lay the foundation for a major LNG project in Tanzania. If sanctioned, such an LNG development could offer significant long term benefits to Tanzania mainly through domestic gas, government revenues, employment and local content. The LNG Project is still at an early stage, and significant work needs to be done to clarify if a commercial development is possible. No final investment decision (FID) has yet been taken, but Tanzania's strategic location between markets in Asia, Europe and South America increases the optimisation potential and ability to profit from relative market price differences.
Block 2, Tanzania covers 5000 square kilometres; water depths average 2500 metres
22 Tcf of in-place gas volumes in Block 2
Our Piri-1 discovery was the second largest gas discovery in the world in 2014
We are building and investing in a secure and sustainable energy future for the UK, where our business encompasses a broad range of activities, including upstream operations on the UK continental shelf (UKCS), the development of offshore wind projects, natural gas trading and crude oil sales.
On the UKCS we operate the Mariner and Bressay heavy oil fields and are partners on the Jupiter and Alba producing fields. The Mariner field is under development and will come on stream in 2018. Recoverable reserves are estimated at around 250 million barrels.  Furthermore, our belief in the potential of the UKCS has lead us to take a significant position in the 28th UK licencing round, adding 12 new licences (nine as an operator) in the Central North Sea.

The UK is also home to our growing renewables portfolio, where we are applying our expertise in offshore operations to develop offshore wind technology in the UK's burgeoning offshore wind sector.

Natural gas is also a key part of our partnership with the UK, where 4.1 million homes are fuelled by Statoil gas. We are committed to increasing that figure, and through the Langeled, Vesterled and Tampen links from the Norwegian continental shelf, we have the capacity to supply around 25% of peak UK demand.
We have the capacity to supply around 25% of peak UK gas demand with Norwegian gas
Mariner will have a plateau production of around 55,000 barrels per day after start-up in 2018, The producion period is expected to last 30 years
By 2017 we will be supplying electricity from wind power to 630,000 UK homes
We are active in some of the most exciting energy resource areas of North America with a focus on deep-water exploration and production, shale and tight rock hydrocarbons and heavy oil.
Our US operations are primarily split into two major business clusters—offshore and onshore. In just a few years we have positioned ourselves as a significant player in the exploration and development of oil and gas in the Gulf of Mexico, as well as in the exploration and production from shale and tight rock formations in the US. Our development and production activities in the United States include interests and operations in the US Gulf of Mexico, the Appalachian region, south-west Texas, and the Williston Basin.
We are a significant lease holder in the Gulf of Mexico and have an active exploration program. Our US offshore portfolio consists of several attractive projects in the Gulf of Mexico, where we are a partner, including the producing fields Caesar Tonga, Heidelberg, Jack, St. Malo and Tahiti, as well as several of the largest fields under development in the basin: Julia, Stampede, Big Foot and Vito.
Abundant shale and tight gas and oil resources have transformed the global energy outlook. We are committed to operating our shale and tight assets safely, respecting local communities and without harm to the environment. Our US onshore cluster is responsible for our assets in the Marcellus play in the north-eastern US, the Eagle Ford play in south-west Texas and the Bakken play in the Williston Basin of North Dakota and Montana. 
Our US business currently handles a production of about 251,000 boe/day (2015). We have a trading office in Stamford, Connecticut which plays an important role in our global network for trading crude oil and refined products. From here we deliver about 600,000 barrels of crude oil, petrol, propane and butane into the North American market every day.
Marcellus is the 2nd largest natural gas field in the world 

There are 300,000 miles of petroleum pipelines in the US 

full-time jobs were supported by the Eagle Ford shale in 2013 

*All figures from Annual report unless otherwise stated