Statoil is one of the biggest oil producers in Brazil, operating the Peregrino field and block BM-C-33, both in the Campos Basin, and block BM-S-8 in the Santos Basin. With the capacity to produce 100,000 barrels per day, Peregrino is our largest operated heavy oil field outside Norway.

Statoil acquires 25% of Roncador field in Brazil in strategic partnership with Petrobras.

0
barrels/daily production capacity
Our exploration portfolio in Brazil
We have a diverse exploration portfolio in Brazil, holding acreage in the Santos, Campos, and Espírito Santo basins. The majority of licences are located in deep-water areas, some of which are in waters more than 2900 metres deep.


Peregrino—our largest project in Brazil
The Peregrino field, in the Campos Basin, is our most important project in Brazil and our largest international endeavour as an operator.


Located 85 kilometres off the coast of Rio de Janeiro, in the south-west part of the Campos Basin, the Peregrino field is located in the BM-C-7 block operated by Statoil with a 60% share, in partnership with the Chinese company Sinochem (40% interest).
Peregrino contains an estimated reserve of between 300 and 600 million barrels of recoverable oil. The oil from Peregrino has an API gravity of 14 degrees, making it the second heaviest oil ever to be produced in Brazil.
The start of production in April 2011 was an important milestone for the company, demonstrating its outstanding ability to execute large-scale projects and extract heavy oil. Production reached its plateau of 100,000 bbl/day in 2013.
The first phase of the development includes two fixed platforms and a large floating production, storage and offloading (FPSO) unit.

The platforms are connected to the FPSO via outflow lines and electrical umbilicals. The project showcases the subsurface and reservoir management technology for which Statoil has gained international recognition.
A total of 40 production wells and eight water injection wells are currently planned. The second phase is currently under way.
TECHNOLOGY APPLIED TO PEREGRINO
We are a global industry pioneer in applied technology, and boldly access oil and gas resources that we are aware may present significant challenges. Peregrino is no exception.
Technology and Innovation
Statoil is committed to developing local expertise for the industry and actively participates in projects which seek to promote technological innovation and development in Brazil.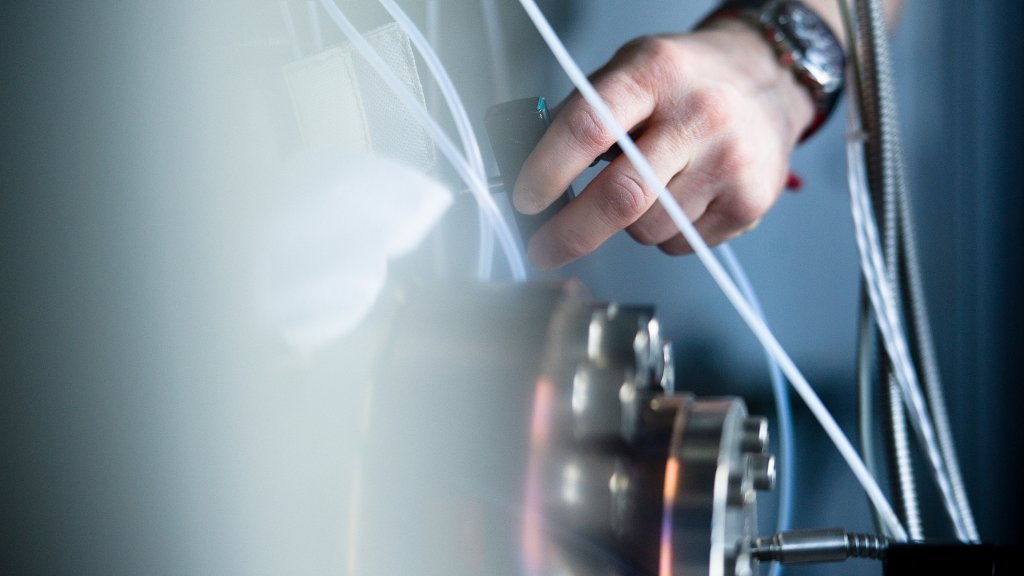 Technology and innovation have been part of our DNA ever since we started work in the North Sea, and our technology optimism permeates our culture, values and vision. Find out more about our initiatives below:
Research Centre Rio
RCR is responsible fortechnology
 research and  development and implementation. 
Statoil also contributes to other initiatives such as the Seismic Stratigraphy Interpretation Course, developed in partnership with the Rio de Janeiro State University (UERJ), where we funded the construction of a laboratory (equipment and workstations).

We work in pursuit of excellence and continuous improvement of sustainable development of our activities, adding value to our projects and society.

PEA-FOCO
Developed since 2011, the PEA-FOCO Environmental Education Project aims to strengthen the social organisation of women linked to the fisheries of nine communities in the municipalities of São Francisco de Itabapoana and São João da Barra, in northern Rio State January.
BM-C-47 PECAP
The Fishing Activity Compensation Project is being implemented to mitigate potential impacts on fishing during the drilling of the well Juxia, in block BM-C-47. The project's target audience are women linked to the fishing communities participating in the PEA-FOCO project
Cultural and sports activities, which drive social change by providing training for children and young people, are at the heart of Statoil's sponsorship policy in Brazil.

Through federal laws to promote culture, the company prioritises sponsorship for long-term initiatives which are carried out in Rio de Janeiro, promote Brazilian culture and create a social legacy, thus driving change.